User Research & UX Design
Udemy Instructor App
Udemy is an educational marketplace for learning and teaching online courses. Students can master new skills by learning from an extensive library of over 80,000 courses taught by instructors who are masters at their craft. Udemy provides tools which enable instructors to create a course, promote it and earn money from student tuition charges. Udemy instructors create their own content and curriculum, and interact with students who participate in their classes.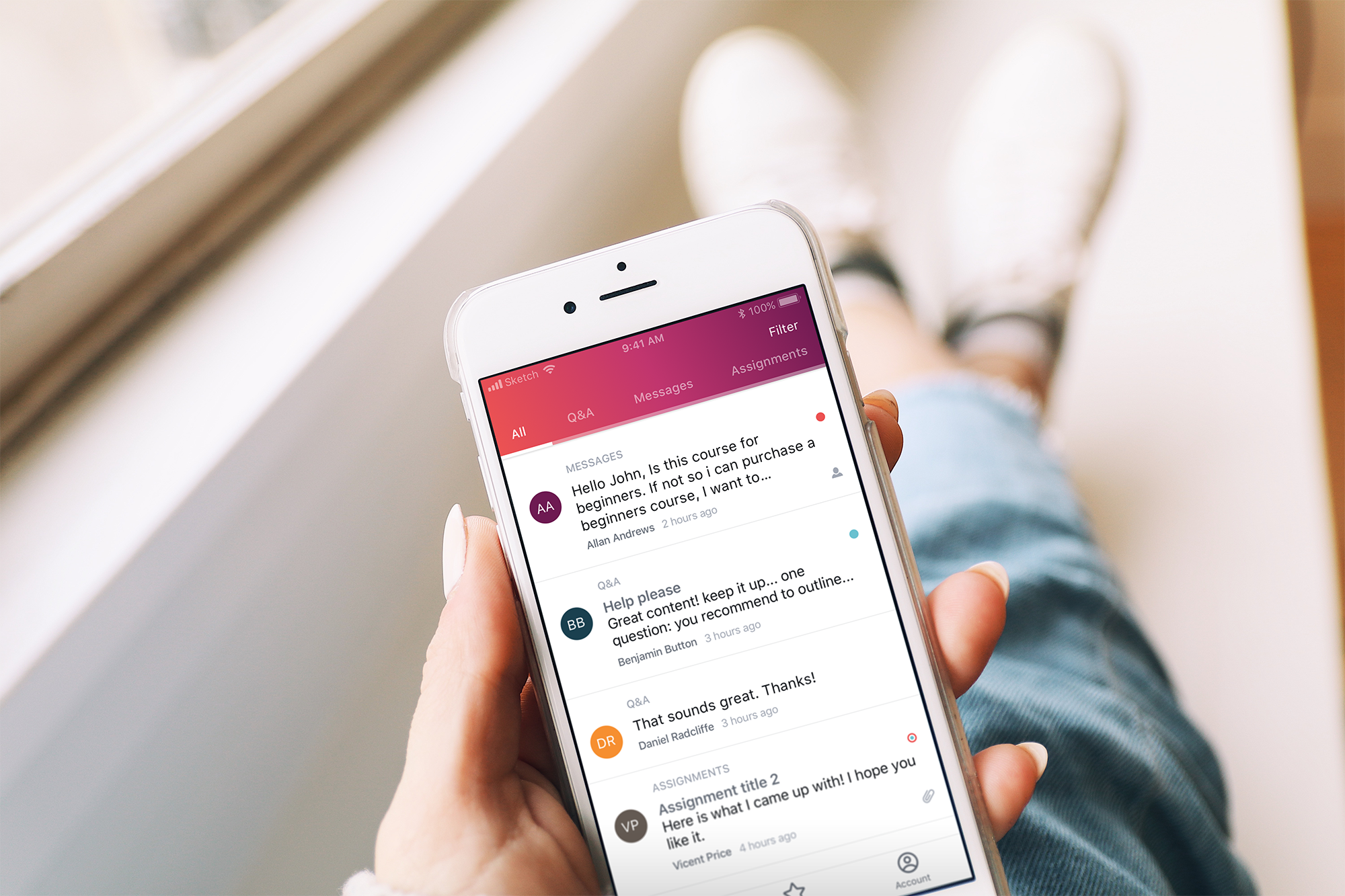 Project Overview
Challenge
Along with creating a curriculum for their courses, Udemy's web platform allows the instructor to view and respond to their students' posts. However, Udemy's mobile app only supported the student side of consuming content and lacked an instructor login. Our goal was to create the instructor side of the app, which would allow them to communicate with their students via four different channels - direct messages, Q&A, assignments, and reviews.
Solution
As a global platform, Udemy strives to support as many device types as possible. We designed the new instructor side for iPhone, iPad, Android phone, and Android tablet - all in portrait orientation. Since the main action instructors will take in the app is replying to messages and posts, we selected portrait orientation as the best format to display a feed-like list of inbound student questions.